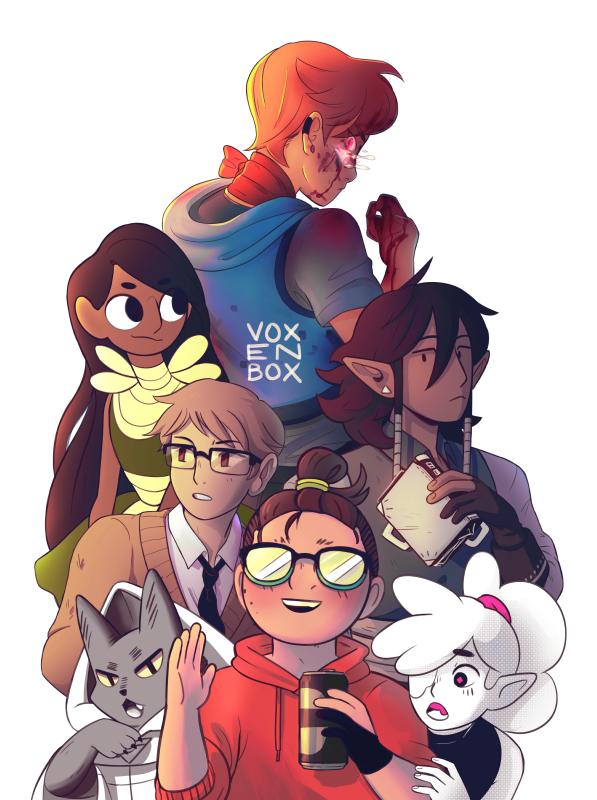 I tend do go by the pen name
VOXENBOX
. I'm a story artist and illustrator with a love for color, fantasy, and music. I currently reside on the outskirts of Boring, a quiet little town in Oregon. (And yes, it's boring.)
I'm an artist of too many ideas who tends to end up in deep thought just to sort them all out. I'm currently working on personal projects, but looking to pursue freelance or larger, team-oriented or studio ventures in place of a few of them.
While my primary knowledge and interest is in story art and color, I am also educated in 3D modelling, texturing, and graphic design. I know my way around Photoshop, Clip Studio, and Maya. I'm familiar with Mudbox, Illustrator, and Blender as well. I'm somewhat of a "Jack-of-all-Trades" -- I know a little of everything and I love learning new things.
I graduated in 2016 from Southern Oregon University with a B.S. in Emerging Media & Digital Arts. There, I focused on Illustration and Story Art. I had transferred there from Mount Hood Community where I earned an Associate's in Game Development.